All professionals at Alvis Family Dentistry maintain the highest levels of accreditation and pursue ongoing education to stay abreast of the latest trends in the dental field. Please read on to learn more about our highly competent, but friendly, staff.
Meet Dr. Alvis
Jerry S. Alvis, D.D.S.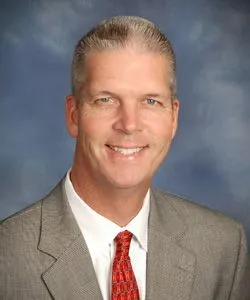 Dentistry gives me the opportunity to make a difference in people's lives. I love the interactions with both adults and children, and at the end of the day, it doesn't even seem like "work" at all! My philosophy is to take new patients, work up a plan to correct any problems they may have, and do my best to keep them healthy from that point forward through regular follow-up cleanings and examinations. It is incredibly rewarding to help a patient regain their oral health and allow him or her to smile again.
Education and Continuing Education
After graduating from Broughton High School right here in Raleigh, I attended the University of North Carolina for my undergraduate education. I earned my Bachelor of Science degree in Pharmacy there, and subsequently attended the University of North Carolina School of Dentistry for my Doctorate of Dental Surgery.
Dentistry is a field that is constantly changing. I participate in a number of continuing education courses each year. They enable me to reinforce and supplement my dental school training. This is also a prime way to keep up with evolving technology, techniques, and innovation.
Professional Affiliations
American Dental Association
North Carolina Dental Society
Wake County Dental Society
Outside the Office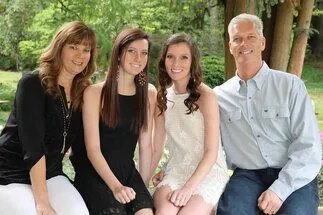 I was born at Rex hospital, and raised right here in Raleigh. This is a great place to live, and a great place to raise a family. My wife Carrie is a dental hygienist. We met in dental school and it was love at first sight. We have two wonderful teen daughters, Helen and Rachel, and two cats that would tell you the world revolves around them.
Like lots of other parents, I enjoyed many activities before starting a family. Now, my "leisure" time is largely but happily consumed by my kids. They're actually lots of fun!
Our family activities revolve around the seasons. Summer is our favorite time of year, so as a family, we love getting down to the beach whenever possible, and frequent the neighborhood pool at Springdale. We also have a boat that we take to the lakes, and occasionally to the beach.
Many of my patients know that my girls have participated in tennis over the years, and we've enjoyed watching them compete in the sport. Both girls continue to play tennis in college on Carolina's Club Tennis team!
Meet Our Team
Our friendly, dedicated, and energetic team is committed to working with you and your family to create a positive experience every time you visit our practice.
We welcome you with warm smiles to our practice!
---
Carrie Alvis, RDH
Office Manager/Dental Hygienist
I've been working in the dental field for over 20 years and happily joined with Dr. Alvis to open the office almost 20 years ago. While I help to ensure our practice runs smoothly as the office manager, the most important aspect of my job is helping patients learn to keep and maintain healthy teeth and gums. I may be biased, but I truly believe that Dr. Alvis is a great dentist who genuinely enjoys working with his patients, and that creates a pleasant environment to work in.
Dr. Alvis and I have two terrific daughters, Helen, who is a rising college senior, and Rachel, who is a rising college sophomore. And while running an office and raising two teen-aged girls sometimes is all the fun I can stand, I do like to cross stitch, participate in church activities, and find times to socialize with other adults. :)
---